At the end of 2017 we spoke to parents about how relationship support could be made more accessible in Hartlepool. Parents told us they would like to be able to access friendly faces in their community when they needed some advice or information about getting help with their relationship. To respond to this need we have been training members of the community to become Volunteer Relationship Advisors and we have worked in partnership with local venues like Hartlepool Central Hub, Belle Vue Centre and Wharton Annexe.
Peter and Kelly are two volunteers who have recently completed their training. Here they tell us about their background, experience of training and hopes and expectations for volunteering with us;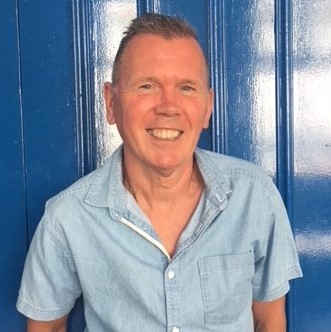 Peter
I've just completed my training to become a Volunteer Relationship Advisor as part of the Healthy Relationship Partnership's work in Hartlepool. I took early retirement at 59 to look after elderly parents after over 40 years work in retail banking and, going from full pace of working to completely stopping is not possible. Whilst my caring responsibilities took up some of my time I wanted to work in a voluntary capacity. I've got a great deal of prior experience working as a volunteer at Newcastle Family Court, supporting people once things had reached the court stage.
I feel strongly that once we get to a situation where a family splits, in my experience both parties will walk blindly into a situation that is sometimes out of their control into a legal system that is nightmarish. The programme the court recommends for couples comes in too late. Support should come good and early. I am drawn to the idea of doing something that is more preventative – the work that Healthy Relationships Partnership does is not what the courts do. If you are considering court it means that you could have benefitted from someone working with you earlier doors.
I wanted to become a Volunteer Relationship Advisor as I want to help families and relationships in this town. Me giving something back is important for me. We've just finished the training. It provided a lot of background information on the impact of conflict on children and on the kind of help that might be needed. I'm not an expert but I now understand the impact. I want to use the training to know how to open up conversations from the first contact you have with a person and having more skills to enable me to be opportunistic when someone might need to talk.
An important focus of the training is spotting and being able to respond appropriately quite early on and to be able to do this building a relationship quickly is important. It's important that the training has an emphasis on how to do this – to break the ice and to engage in conversation and get to the nub of the issues in a manner that isn't upsetting or threatening. The training was informal, amiable with plenty of interaction, with trainers always checking for understanding. It is important to get an understanding of what the volunteering is early doors and getting examples of other volunteers' experiences.
I hope to be part of growing the awareness of the need for relationship support services and to act as a conduit to signpost to make people aware of what kind of help is available and how to approach and access that help. I'd like to help people become familiar with the Healthy Relationships Partnership and what it stands for. It can be nightmarish (from my own experience of trying to access help for my elderly parents) to find the right agency at the right time to provide help.
I came into the role with a completely open mind. I know the court procedures inside out but I want to put my energy into trying to prevent families having to go into the court system. Helping people to have the skills to sit down with their partner after the heat has gone out of the argument. I am interested in the input I can provide to families so that they can understand that there is another way and that this can prevent going through court processes.
I would say I have the skills to
Be aware of the signs of relationship distress

Engage with people

Make sure that they are doing everything to prevent difficulties in their relationship.
I'm keen to get into a 'knit and natter group' where I can be a befriender and a bit available to have conversations about relationships.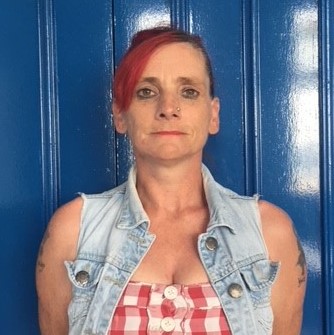 Kelly
My name is Kelly I am a single mother of 3 children. A boy of 20 years Patrick, a boy of 8 years Wyatt and a 3 year old girl Piper. I am 43 years old and I have 3 older sisters and a very close supportive family. I have studied counselling and have a diploma. I also will be studying health and social in September.
I heard about the VRA role on the Indeed website. The training was very accessible and the staff easy to talk to and they made the training very pleasant. It was illuminating but not difficult. The best part of my training was the opportunity to get to know the people training with me, we got along very easily and I found it very interesting. I will enjoy working alongside them hopefully somewhere down the line.  I believe the role may be at first, slightly difficult in actually getting people to engage but I think with some trial and error there will be a way forward. Hopefully in a years' time there will be a lot more knowledge about the VRA and what works best. The flexibility is also encouraging as there is no pressure to restrict yourself.
If you would like more information about the role of a Volunteer Relationship Advisor and how you can get involved in supporting relationships in Hartlepool click here or call us on 01429 891444.