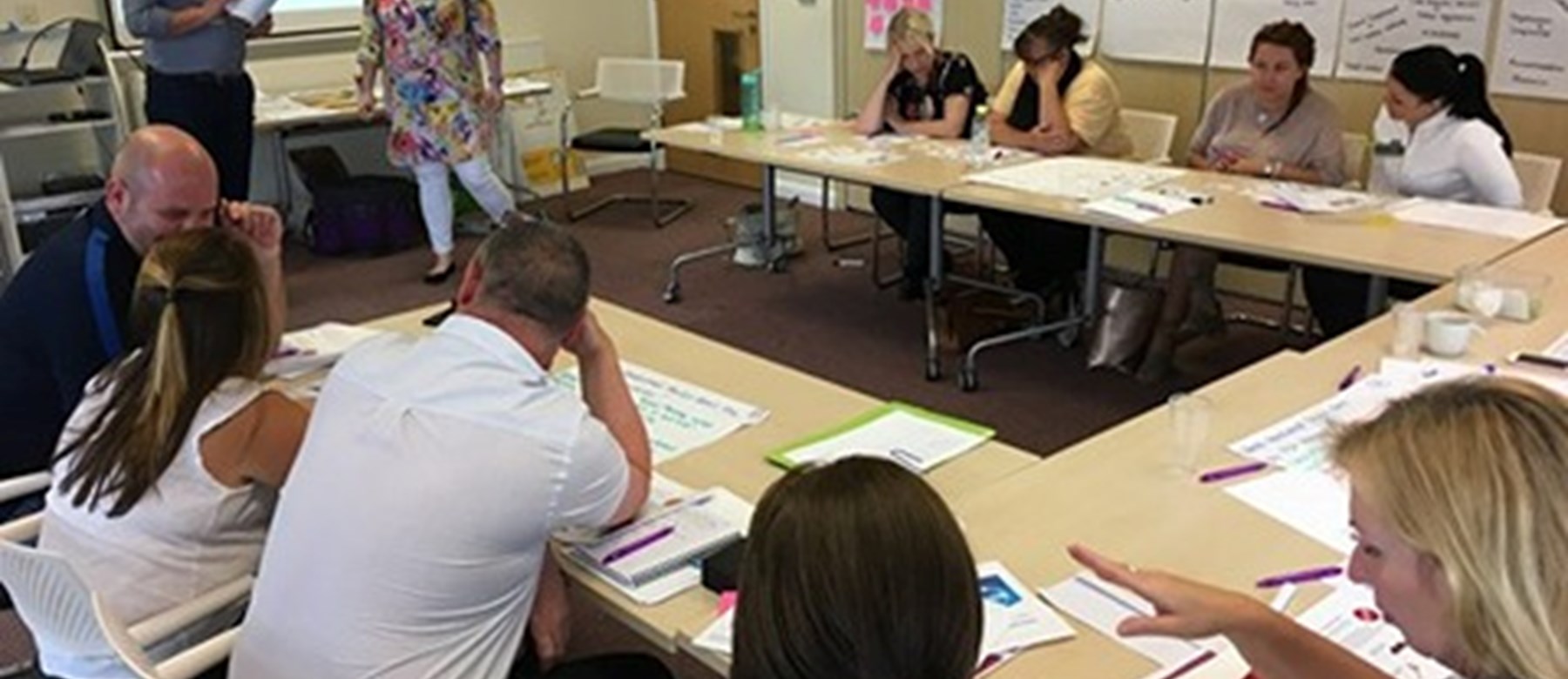 We can train and support your workforce improve parent's relationships and children's outcomes
Changing Futures North East wants to share learning and support development of practice that safely and effectively reduces the level on conflict in relationships between a child's parents, and improve outcomes.
Reducing Parental Conflict
Offering support and interventions for local authorities.
Bespoke packages
Tiered level training
'Moving On' Couples Intervention
Inclusion & introduction of child's voice
Embedding good relational practice
We are keen to ensure that our experience of delivering specialist interventions can be put to best use helping others whilst still meeting the need of those families in highest and most complex conflict. We know that practitioners, teams, services and local authority areas are at different stages of their journey in thinking about parental conflict and relationships. To reflect this, we have developed options for local authorities depending on their needs and stage of development that cover education and awareness raising, to practice skill development and capacity building.
Please contact Martin Todd, our training lead, if you'd like to talk about how we can help.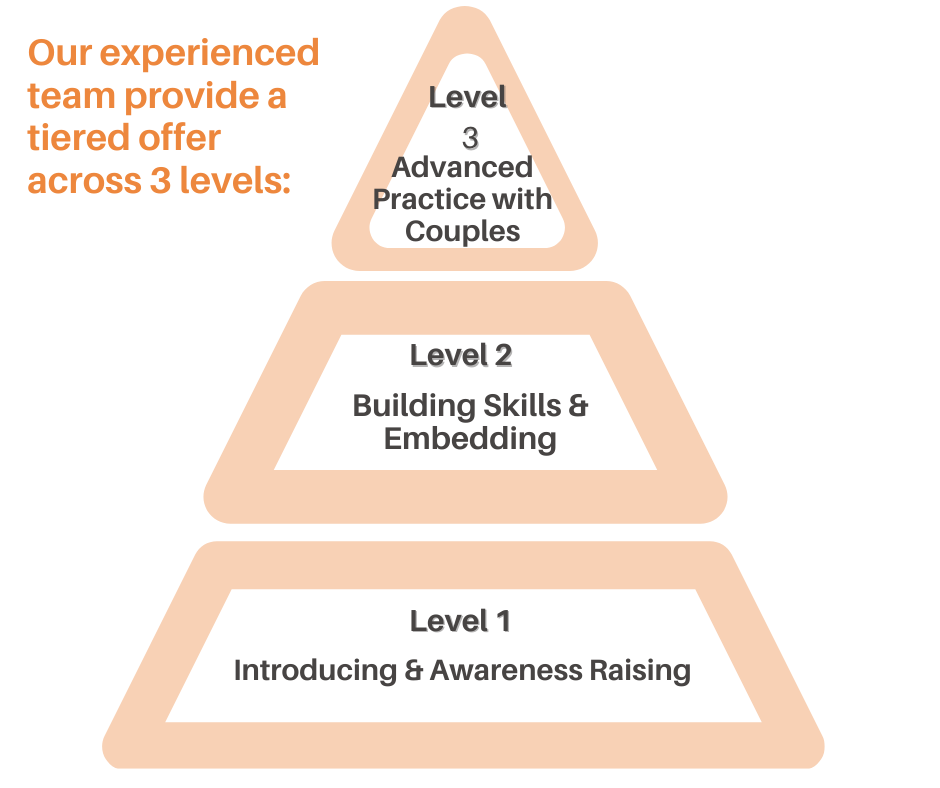 Our Support & Training Offer
Advanced Practice with couples-The Moving On Couples Intervention
Reducing parental conflict-9 session programme including direct work with children to introduce the child's voice. Suitable for parents who are together or separated.
Works with parents and children to help families who are tuck in enduring conflict.
Enables collaboration and cooperation between parents through helping them to see others' perspectives and listen to children impacted by parental conflict, and reflect those in parents' decisions and behaviours.
Combines, individual and parental couple sessions together with targeted support interventions for children impacted by parental conflict that enables children's voices to be heard by parents in conflict.
Read more about Moving On here.
Building Skills & Embedding-Relational Practice Framework
Our practice model equips practitioners with the skills and knowledge to work with parental conflict in everyday practice, including work with low level conflict.
We combine training with time-bound model consultation sessions supporting the development of practice and confidence of practitioners working relationally.
Core areas covered include:
Systemic Practice
Developmental Frame
Mentalizing Stance
Attachment Informed
Consultation & collaborative working. Bespoke support to grow and spread good practice around reducing parental conflict.
Our extensive practical experience of working with parental conflict means we understand the opportunities and challenges it brings for teams.
Awareness raising and learning programmes for frontline staff
A series of programmes in the form of short digital ( or in person) workshops that enable learning about new topics and encourage thinking about how it can be applied in practice. Topics include:
Introduction to parental conflict, its importance and the impact on children
Working with separated familied, tips and tools from practice
Thinking about Dads-engaging men in relationship work and interventions
Identifying and responding to domestic abuse and parental conflict
Why Organisations Choose to Work with us 
Out of 124 people recently trained:
94% would recommend the training to a colleague
95% said it was relevant to their job and increased their confidence
96% said it helped develop their skills, enhanced their understanding
87% said they were more able to help couples in conflict
67% said they had a greater understanding of the impact of parental conflict on children
"Really useful for me. I have learnt different tools that I can now mirror in practice."Sally, Social Worker
"Knowledgeable trainer who clearly passionate about the subject " Ben, Family Support Worker
"It was good to reflect and unpick arguing styles & unhelpful techniques & discuss tools of communication." Tracey, Manager.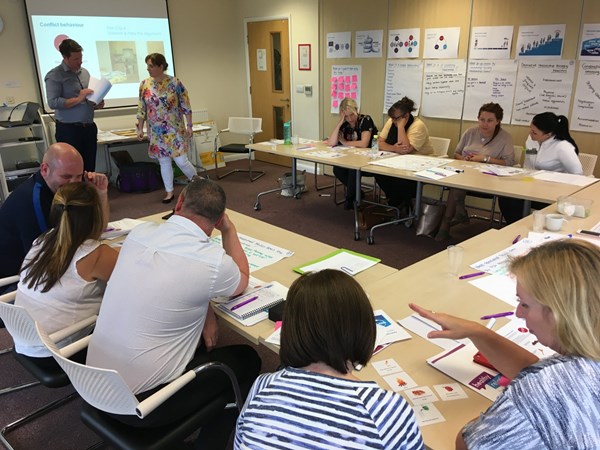 Case consultation
Do you have a 'stuck' case?
Think that the parental relationship might be affecting what's happening?
Our experienced couple's workers and managers are happy to talk to you to help you think about:
How you can discuss this with the family
Give a fresh perspective on the couple dynamics
Think about how you can effectively intervene
Consider what other help might be needed, if appropriate
If you'd like a bit of help with a case you're working on, get in touch with one of our experienced relationship workers.
Call Martin on 01429 891444 or email Martin Todd.