We recently held our second successful networking event for family support professionals based in Hartlepool and the surrounding area. We welcomed 24 attendees from 14 different organisations offering a variety of services and support benefitting local families. This time we greeted several new attendees who had heard about our last event and wanted the chance to link up with workers from other services to find out what is currently available to families and promote what they offer locally.
Organisations represented at the event included:
Footprints Nursery
Healthy Relationships Partnership
Hartlepool and East Durham Mind
Utility Warehouse
Hartlepool Borough Council
CAMHS
Hartlepool & Stockton-On-Tees Clinical Commissioning Group
Alice House Hospice
Changing Futures NE
Cornerstone Supported Housing Group
Families First NE
Daisy Chain
Cleveland Police
Tees Valley Mediation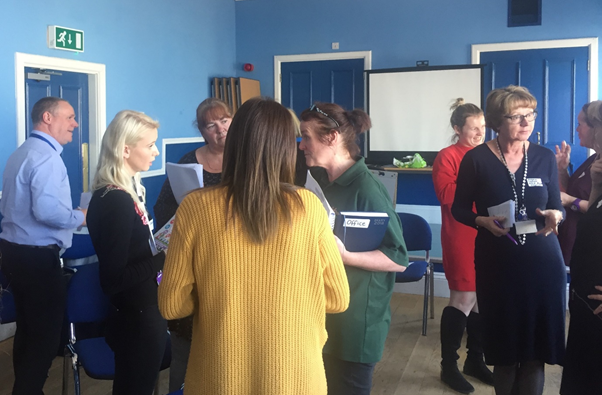 We got some great feedback about how we could make the next meeting even better and what attendees valued about our networking event…
Meeting colleagues from a wide range of services we could work in partnership with
A chance to find out what children's services are out there while promoting our training
Being in the company of other workers who share the same values in relation to respecting the families we work with
First meeting I have been to – great to hear of so many services I didn't know existed
If you're a family support professional working with families in Hartlepool and would like to attend our next networking event, it will be taking place on Wednesday 12th December 12:30 – 13:45. Please email enquiries@hrphartlepool.co.uk to book a place.