When we first went into Lockdown one of the focuses  was to figure out (quickly) how we could safely support our fantastic volunteer team to continue their role as Independent Visitors & Mentors.
" We have over 30 volunteers and it was important they could continue to befriend and support children who were living in care. An Independent Visitor is a safe, caring & kind adult, someone who can be there to listen and help children through difficult times. It was more important then ever that vulnerable and isolated children received that kind of support. " Jess Tones, Volunteer Co-ordinator. 
Our volunteering roles went from visits out in the community to digital support , Zoom calls, Facetime and Skype etc! Our volunteers went above & beyond to ensure that the children they supported before COVID felt reassured that their support had not gone away. Over Lockdown Changing Futures IV's contacted children over 90 times! 
Silvia's experience of being an IV during Lockdown
"I have been volunteering as IV for a couple of months, after a break from my last IV volunteering role a couple of years ago. Little did I know when I started that I was going to continue my 'visits' with my matched child online! For us, it was a little strange at first, however, we made it work by thinking outside the box and planning for games and activities to do on facetime! We played board games, made up dance routines, and even did a makeup tutorial. We have definitely had fun through doing online visits, but we are really looking forward to meeting face to face again for some normality."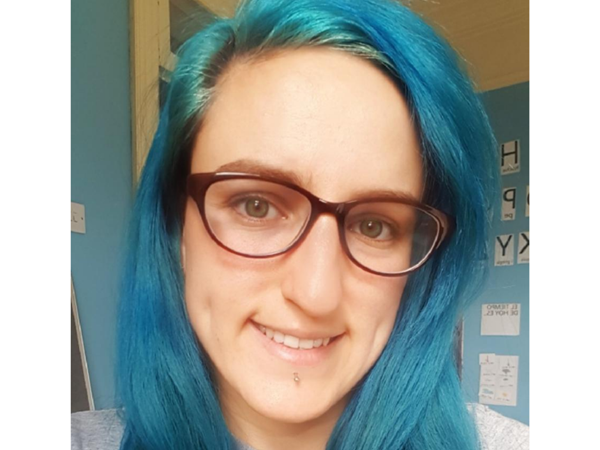 As Lockdown restrictions have eased and we emerge into this 'new normal' we have been training all our volunteers in how to safely do face to face visits again, so they can spend quality time with the young person they are supporting. We would like to take this opportunity to say a MASSIVE thank you to all volunteers who helped out during Lockdown! The feedback we have received from the children you have been supporting is testament to the dedication and commitment you have shown them through this period.
Lockdown also saw a rise in people applying to join our IV volunteer team, with 18 local residents applying to help out.If you have 6 hours a month to spare, are kind, caring and committed to children's rights then we would love to hear from you. We currently have over 10 children living in Teesside waiting for a volunteer to be their friend. Please click below to register your interest in helping out.